Free ticket
Reduced tickets and annual reduced tickets – for school students, students and PhD students, teacher training institution's and college students, social workers, for caretakers in an organized school or kindergarten groups, teachers, educators, for the disabled and their guardians, seniors and annuitants (over 65 y.o.) and for veterans honoured "for the preservation of historical monuments, meritorious cultural worker, meritorious in the service of Polish and national culture".
Concession ticket and an annual ticket
Free entry for children up to 7 y.o.
We honored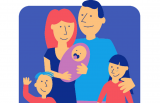 Big Family Card - children and young people up to 18 y.o. are entitled to a free admission ticket; parents or legal guardians are entitled to a reduced admission ticket with a 50% discount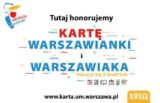 Varsovian Card - the regulat ticket is purchased with a 50% discount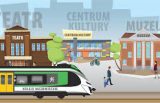 Railroad to Culture - Persons holding a Mazovian Railroad ticket or a receipt confirming such a purchase, purchase the Museum admission ticket with a 50% discount